At first blush, the North Carolina law requiring a one-year separation period before a court can grant divorce has some saving qualities. One might view the law as creating the space and time for couples to reconsider divorce, which is especially important when children are involved. However, for certain individuals, the one-year waiting period is quite a burden.
One-Year Waiting Period May be Incompatible for Certain Marriages
A 33-year-old woman living in North Carolina separated from her husband and was able to provide solid evidence to a court to warrant a restraining order. Included in her evidence were photos of injuries she claims she sustained from the abuse of her husband. Even with a documented history of abuse and a restraining order, the woman must wait one year before seeking a divorce. During the interim, she had to pay her  husband's health insurance. She also had to endure the psychological distress of knowing that the person who allegedly abused her was legally recognized as her husband. Possible abuse victims like this woman fear for their safety when the state requires prolonging a legal relationship, which brings them pain and suffering. The issue with the one-year waiting period is not limited to psychological pain. Like the woman's payment of her estranged spouse's health insurance, sustained legal recognition of the marriage carries certain obligations and requirements abuse victims should not have to maintain. In one respect, the obligation may prove unethical and dangerous.
Domestic Abuse Victim Seeks to Amend G.S. 50-6
The woman's ordeal prompted her to create a petition requesting North Carolina Attorney General and the state General Assembly to amend G.S. 50-6. The petition seeks an amendment of the one-year waiting period for established abuse victims. The woman's campaign garnered national attention after her story was featured on Now This, a national news outlet. The campaign sought to highlight the counterintuitive nature of the law. For example, it is rather unethical to require a spouse to remain married to an individual who has been convicted of stabbing him or her. Proponents of amending G.S. 50-6 find no defensible argument requiring an abuse victim to continue a marriage that is dangerous to his or her well-being. North Carolina is not the only state with a waiting period requirement. Other states (Illinois, Maryland and Pennsylvania) actually have a two-year waiting period if the divorce is not mutually consensual.
How Divorcing Abuse Victims Can Manage North Carolina's One-Year Requirement
As an abuse victim seeking a divorce, the best thing you can do is get out of harm's way. This includes obtaining a domestic violence protective order and ceasing cohabitation. Even though G.S. 50-6 is still the law in North Carolina, there are additional safeguards abuse victims can request to facilitate their safety and tamper the obligations of the legally recognized marriage. This includes requiring that law enforcement remove the defendant from a shared home, ordering the defendant to stay away from the plaintiff's home, school or place of work,  ordering the defendant to pay his or her own insurance, and ordering the defendant to forfeit any firearms or other weapons. Abuse victims must keep well-documented records of all encounters with their abusive spouse. In addition, hire an experienced family law attorney to aggressively fight for your interests during this critical juncture.
Charlotte Divorce and Domestic Abuse Attorneys
At Powers Landreth PLLC we will provide zealous representation to ensure that the law works on your behalf. Even though G.S. 50-6 is still the law in North Carolina, our experienced family law attorneys can advise you and craft legal strategies to facilitate your one-year transition.  Contact us now for a consultation.
Resources:
womansday.com/relationships/dating-marriage/a16637660/north-carolina-divorce-domestic-abusive-petition/
ncleg.net/enactedlegislation/statutes/html/bysection/chapter_50/gs_50-6.html
change.org/p/north-carolina-general-assembly-domestic-violence-victims-shouldn-t-have-to-wait-a-year-and-day-to-divorce-their-abuser/u/22328283
Related Posts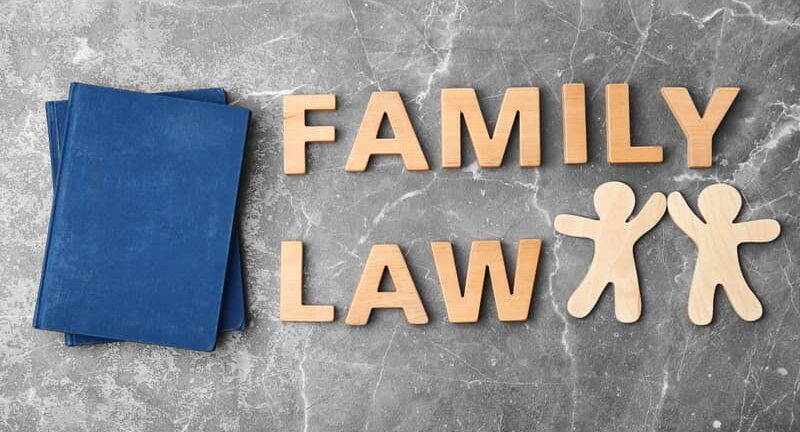 The doctrine of Equitable Adoption is a judicially created "equitable" remedy...
According to the National Coalition Against Domestic Violence, LGBT+ persons are...